It's a great idea. Get middle- and high-schoolers interested in materials and manufacturing engineering by getting their teachers interested in it.
Wright State University's College of Engineering and Computer Science is doing just that through a six-week summer program — now in its third year — funded by a grant from the National Science Foundation.
This summer, five teachers from the Dayton, Cincinnati and Middletown areas and two Wright State students who intend to be teachers took part in the program. The first week was an intensive educational workshop on materials engineering and manufacturing. The next five weeks involved materials and manufacturing research projects and tours of local industries.
The program is designed to give the teachers the knowledge to make a convincing case to their students that materials engineering is a worthy and valuable pursuit.
"It's been very successful," said Ahsan Mian, associate professor of mechanical and materials engineering. "The idea is that when the teachers go back to their respective schools, they share the experience with their students so they will be inspired to go into science and engineering in college."
The program has resulted in a 100 percent increase in the number of students entering Wright State's materials engineering program in the past two years.
Materials engineering involves the discovery and design of new materials by hybridizing metallurgy, ceramics, solid-state physics and chemistry. Beginning in the 1940s, materials science began to be more widely recognized as a specific and distinct field of science and engineering, and major technical universities around the world created dedicated schools of the study.
Many of the most pressing scientific problems humans currently face are due to the limits of the materials that are available. Thus, breakthroughs in materials engineering with the help from innovative advanced manufacturing processes are likely to affect the future of technology significantly.
Mian said the hope is to attract more students to materials and manufacturing engineering who then become part of a labor pool that will inject new life into Dayton's manufacturing tradition. The Air Force Research Laboratory at Wright-Patterson Air Force Base employs many engineers in the materials area.
The Wright State program exposes the teachers to additive manufacturing, which involves producing new engineered materials and such things as 3D printing, in which layers of material are formed under computer control to create three-dimensional objects. This year, the teachers used 3D printing to design and test materials they hope could be used in vehicles to better absorb damage from crashes.
Lauren Henry, who teaches science and art at Brookville Intermediate School, wanted to learn about additive manufacturing because she has 3D printers in her classroom. At the summer program, she learned how to mix materials together to make them stronger.
The program also helped the teachers create a curriculum on materials engineering they can use in their classes.
Henry intends to do just that.
"I know a lot of my students are interested in engineering," she said. "I think what I've learned will help to get them more motivated and to begin looking for a specific engineering field."
That was echoed by Hamit Yilmaz, a science teacher at Horizons Science Academy in Cincinnati.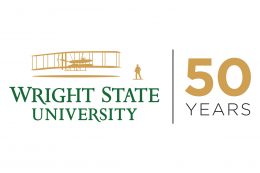 "When I go back to the classroom I am going to use these methods and these techniques and this curriculum and apply them to my students," he said.
Yilmaz plans to tell his students how material sciences are used in real life and how they can be a career path. He intends to bring some of his students to Wright State on a field trip to help them develop and test science fair projects.
"I believe these kinds of opportunities will be very important for them," he said.
Originally founded as a branch campus of The Ohio State University and Miami University, Wright State became an independent institution in 1967. It celebrates its 50th anniversary in 2017, culminating with a special Homecoming celebration Sept. 29 through Oct. 1.