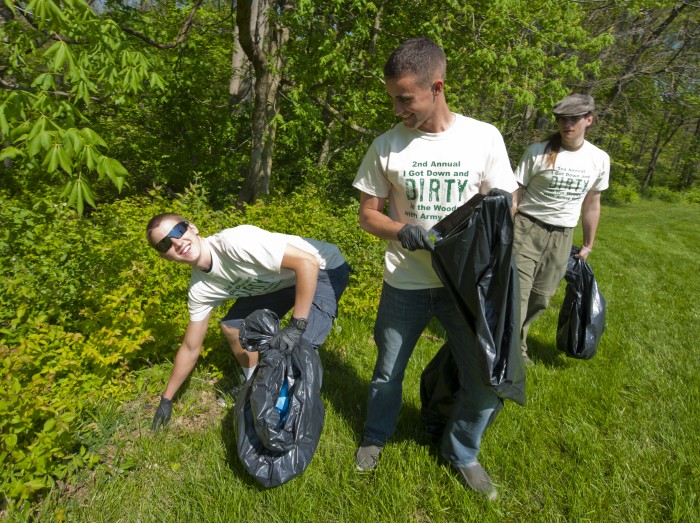 Earth Day 2014 may be Tuesday, April 22, but the big event at Wright State for Earth Week will be the fourth annual Army ROTC Campus Cleanup Wednesday, April 23.
More than 200 students have already volunteered and more are expected to pitch in for two hours as the Wright State Army Raider Battalion leads the way.
"The response has just been tremendous this year," said Lt. Col Phillip Wolford, assistant professor of military science. "This event just continues to grow. It's great to see all the students out there helping out and having fun."
All students and organizations are welcome to participate from 2:30 to 4:30 p.m. Volunteers should meet at "The Rock" across from Millett Hall and expect to fill trash bags with litter from along side campus drives and the Wright State Woods.
Campus sustainability leaders believe events like this effectively engage our community and lead to better choices and thoughtful consideration of the environment.
"Now perhaps more than ever, Earth Day symbolizes the thinking we need to incorporate into our daily choices," said Linda Ramey, associate director of sustainability. "Earth Day is our reminder that we are stewards of this beautiful planet and that all living organisms and every habitat deserve our care and protection. Sustainability, at its core, is the realization that only by conserving and protecting natural areas and resources, do we insure a viable future for all of us on Earth."
After pitching in, volunteers can join the Raider Battalion for some free food and fun in the sun. All volunteers will also receive a free T-shirt.