The head of the Air Force's effort to develop science and technology in intelligence, surveillance and reconnaissance is now heading up an effort to expand programs at the Wright State Research Institute.
Michael Deis, former director of the Sensors Directorate at the Air Force Research Laboratory (AFRL), has been hired as director of advanced research and development at the institute. He assumed his new position July 28.
Deis is part of a new stream of talent flowing into the institute. Others recently hired include:
James Schmitz, a remote sensing expert who worked at AFRL and the National Air and Space Intelligence Center, will assist with programs on unmanned aerial systems.

Kerry Dungan, previously a senior staff engineer at Dynamics Research Corp. in Columbus, where he researched, designed and implemented signal processing and imaging methods for radar using high-performance computers.

John Nehrbass, an expert in computational electromagnetics, signal processing and high-performance computers.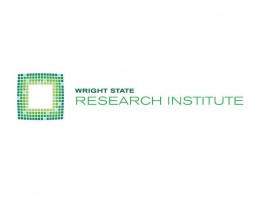 "These exceptional engineers and scientists will support the Wright State Research Institute in pursuit of its mission to provide innovative, customer-focused research solutions in the human and health sciences," said Jason Parker, director of WSRI.
Sprawling through a 35,000-square-foot Beavercreek facility near the Wright State campus and directly across from Wright-Patterson Air Force Base, the research institute applies basic science to quickly address pressing, real-world problems. It serves as a gateway to expertise at Wright State, marshaling resources from the university and elsewhere to solve problems ranging from combat fatigue to the operation of unmanned aerial vehicles.
In the seven years since its inception, WSRI has a $20 million portfolio and nearly 70 scientists, engineers and other staff focused on human sciences and health care.
"I think there is a lot to be done in bringing in more research," said Deis. "We've just barely scratched the surface."
Deis has a bachelor's degree in engineering from Wright State, a master's in systems engineering from the University of Florida and a doctorate in organizational leadership from the University of Phoenix.
At AFRL, he oversaw an annual budget of more than $850 million and the activities of about 1,300 scientists, engineers and others.
Deis hopes to use his experience at Wright-Patterson and his contacts in government and industry to bring in new research for WSRI, focusing especially on the Army and Navy.
"Being an alumnus of Wright State, it's kind of neat to come back and help grow the institute," he said. "I can't think of a better opportunity for what I wanted to do post-Civil Service. It's exciting."
Schmitz obtained his bachelor's, master's and doctoral degrees in electrical engineering from the University of Connecticut, the University of Lowell and the University of Massachusetts-Lowell, respectively. During his seven years at AFRL, he focused on electromagnetic scattering theory and radiation modeling techniques.
He will help WSRI with its research on better enabling a single operator to control multiple remotely piloted aircraft, or unmanned aerial systems.
"We brought in Dr. Schmitz because he has expertise in the sensors area; he's done radar sensors, optical sensors," said David Gross, a WSRI engineer with hundreds of hours operating unmanned aerial systems. "And he has a background in automatic target recognition."
Both Dungan and Nehrbass were hired to work with Brian Rigling, chair of Wright State's Department of Electrical Engineering and WSRI director of sensor systems research.
"They build on existing strengths in sensor exploitation," Rigling said. "Within the sensors area, they are established researchers, prepared to lead their own projects and collaborate with Wright State faculty."