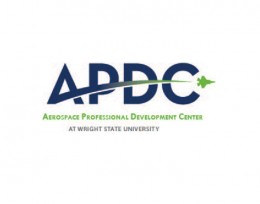 Clark State Community College and Wright State University will soon share a combined location where both colleges will continue to offer multiple services to students and the business community in Greene County. A new Clark State office will be housed in the Wright State Advanced Technical Intelligence Center (ATIC), 2685 Hibiscus Way in Beavercreek, beginning Nov. 16.
"It really takes our partnership to a new level," said Cassie Barlow, executive director of the Center for Workforce Development at Wright State. "Everything we do, every initiative, we will be right down the hall from each other. We'll be able to pull each other in and work together."
Barlow said Clark State and Wright State partner on multiple programs through the Aerospace Professional Development Center, ATIC and workforce development initiatives.
"This is all about building a continuum of education in our region," she said. "Wright State and Clark State have a very good relationship, and we want to build on that."
Toni Overholser, Clark State director of business and community development, said the new location provides Clark State with additional office and classroom space to serve the needs of students and clients.
"It better aligns us with job seekers in the area and allows us to work more closely with our partners at Wright State," she said
Overholser said Clark State and Wright State aim to create synergies in the area and better connect workforce development programs for in-demand careers in the region.
"By moving to ATIC, we will be able to do that more efficiently," she said. "It will allow us to provide multi-tiered solutions for businesses and job seekers alike."
Barlow said there are options for employment in the Miami Valley region, and both Wright State and Clark State want students to understand the clear pathways to success.
"We are helping people get skill sets they need to get into the workforce," said Barlow. "Whether they are high school students, college students or employees at Lockheed or Boeing, we are focused on getting people the training and education they need to be successful."