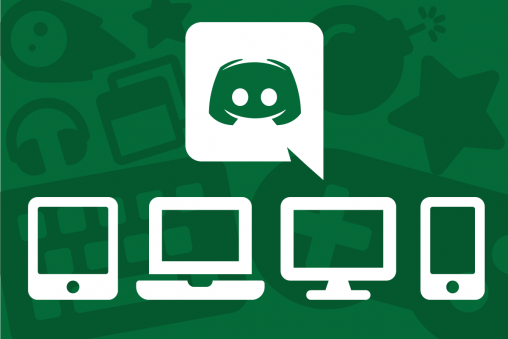 A communication channel popular with video gamers is being used to connect hundreds of Wright State University computer science and engineering students and faculty during coronavirus-imposed remote learning.
For several years, the Department of Computer Science and Engineering in the College of Engineering and Computer Science has offered online learning that enables students to talk to their professors during classes.
"We noticed what we call 'hallway discussions' — before class, after class, students communicating with other students," said Matt Kijowski, cyber systems program manager. "We needed something that was primarily student-driven."
The opportunity presented itself in mid-March when all in-person classes at Wright State were moved to remote delivery through the end of the spring semester and later most classes through summer semester to try to limit the spread of COVID-19.
Many faculty and staff embraced the opportunity to interact with students online. Kijowski and the Department of Computer Science and Engineering decided to try using Discord in addition to the conventional online classes.
Discord is a free computer software and digital distribution platform designed for video gaming communities. It specializes in text, image, video and audio communication between users in a chat channel. It was instantly popular with the students.
"It blew up overnight," said Kijowski. "Students really wanted the ability to communicate with one another if they had frustrations, if they had fears. They just wanted to chat."
Kijowski and his team began to beef up the Discord channel, adding a welcome window, tech support and channels for students to chat individually with faculty and teaching assistants.
"I'm sitting here right now on Discord and we have three system administrators, two advisers, three faculty members, two staffers, eight teaching assistants and 143 students who are live right now," said Kijowski. "And we've got 469 offline."
The service is basically available around the clock.
"It's not really just 9 to 5," said Kijowski. "These are really weird times, and I'm online all the time."
Kijowski and his team try to poll the students every day to keep them engaged and find out, for example, what projects they might be interested in.
"This is some of the best feedback communication polls that we've had in years," he said. "There is now a Class Selection channel where you can go in and select which classes you are interested in. A voice and text channel specifically for those classes pops up. Some of them are used all of the time."
Ian M. Mahaffy, a senior computer science student from Dayton, said he uses Discord to connect with fellow students on everything from classwork to conversations unrelated to class.
"I wish it hadn't taken a pandemic for this to take off, as having a service like Discord is incredibly useful for students regardless of the distance learning we are currently working in," said Mahaffy. "I would like to see this stay around in some capacity, even after things go back to normal."
Kijowski, who has helped the Department of Electrical Engineering start using Discord, attributes its popularity to the fact that many students are video gamers and were already on the platform. In addition, he said, the users' identities have all been verified so students are confident about with whom they are communicating.
There are questions and comments about programming quizzes, video conferencing, screen sharing, zip files and singularity containers. And there is an occasional playful side, with recent posts for example of cartoon fish and a silly video of a frolicking Welsh Corgi.
Official Wright State announcements such as changes in policy that affect students can be immediately discussed on Discord, and students can have their questions instantly answered by faculty, staff and fellow students.
"The speed with which communication happens and the ability for students to talk back is really what they enjoy about this," said Kijowski.
Given current usage, Kijowski anticipates using Discord or a similar platform indefinitely.
"I think it's going to be a standard thing," he said.