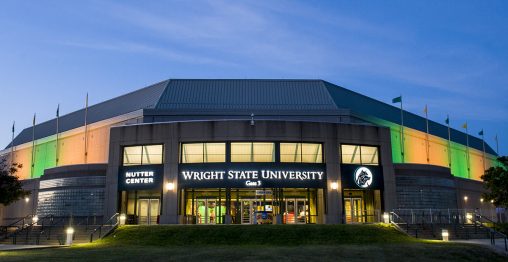 Greene County Public Health officials have announced that there will be a COVID-19 Pop Up Testing site available on Wednesday, Aug. 5, from 9 a.m. to 4 p.m. at the Wright State University Nutter Center, 3640 Colonel Glenn Highway in Fairborn.
The goal of this event is to find those with positive results and get them isolated to slow the spread. All adults and children, both residents and nonresidents of Greene County, are welcome to get tested. This event will offer free walk-up tests without an appointment or a doctor's recommendation.
"We all must work together to fight the spread of COVID-19 and help keep our communities healthy," said Douglas Leaman, interim provost of Wright State. "We are pleased to have the Nutter Center used as the location for this important initiative at this critical time."
Masks will be required at this event, and attendees are asked to alert the greeter on site if they are ill or experiencing symptoms. Attendees must fill out an online form prior to arrival. Complete the sign-up form.
Participants should enter the testing site at the Nutter Center from Colonel Glenn Highway and should not arrive prior to 9 a.m.
If attendees provide an email address, lab results will be sent via email. If not, lab results will arrive by postal mail only. Those with positive test results will also receive a phone call from a public health employee. The average turnaround time for lab results is between two to seven days, depending on the total of tests being processed.
The Centers for Disease Control and Prevention (CDC) does not recommend being tested again if a previous test result was positive. No notes for "return to work" will be provided.
A negative test result is only valid for the day the person is tested, as they could contract the virus later.