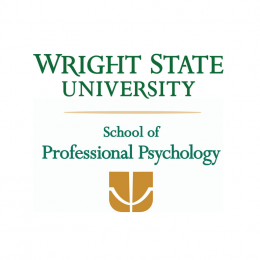 The Wright State University School of Professional Psychology has received a 10-year re-accreditation from the American Psychological Association (APA), the maximum length awarded.
Interim Dean LaTrelle Jackson said SoPP is honored to have been granted re-accreditation status for the clinical psychology doctoral program.
"SoPP has a long history of securing the maximum amount of time for accreditation status," said Jackson. "It was great to maintain that history by securing it for the current maximum length."
For re-accreditation, the APA's Commission on Accreditation determines whether or not a program has shown that they met the Standards of Accreditation.
The commission considers students' attainment of discipline-specific knowledge and profession-wide competencies, comprehensive exam process and level of pass rates, adequacy of clinical training partnerships, faculty expertise, recruitment and retention of diverse faculty and students, attrition rates and program stability. In addition, it weighs feedback from current students, alumni, administrators, faculty, staff and community partners.
"The American Psychological Association's Standards of Accreditation are comprehensive and reflect domains that are important for competent, well-rounded professional development," said Jackson. "SoPP students are receiving a quality education that will prepare them for a diverse world."
Prospective students look to see which programs are accredited in order to pursue the path to becoming licensed clinical psychologists. Many places, including counseling centers and institutions of higher education, require graduation from an APA-accredited program to be considered for employment.
"Graduating from an accredited doctoral program provides unrestricted access to many sectors of the field," said Jackson.
Graduates typically go into private practice or get jobs in hospitals, university counseling centers, Veterans Administration facilities, military installations, prisons and in other places. One hundred percent of this year's students landed 2020 internship placements.
With a rich 40-year history, SoPP has nationally acclaimed faculty and a rigorous curriculum to prepare the next generation of psychologists.
Faculty expertise spans many domains, including evidence-based child and adult assessment and treatment, alcohol and substance abuse, trauma care, consultation and program development, research design, military psychology, posttraumatic stress disorder, forensic assessment and treatment, geriatric care and couples issues.
The School of Professional Psychology is a generalist program with opportunities to customize the educational experience in emphasis areas — child and adolescent, forensic and health, rehabilitation and primary care.