Three Wright State University theatre alumni are helping produce some of the most popular shows on Broadway — including the most Tony Award-nominated show of the year.
Joey Monda, who received a B.F.A. in musical theatre from Wright State, is co-producer of "Hadestown," the jazz musical that received 14 Tony Award nominations, including Best Musical.
"I have huge pride in this young man," said Joe Deer, chair of Wright State's Department of Theatre, Dance and Motion Pictures. "Joey is also one of our most active and engaged Wright State alumni in the New York City area, sponsoring and organizing alumni panels for our new grads and organizing our alumni reunion."
Two other Wright State theatre alumni are in the spotlight for their expert design work.
Jeremy Cunningham, who earned a B.F. A. in lighting design, is the assistant lighting designer on "Beetlejuice," which is nominated for eight Tony Awards, including Best Musical.
Joel Shier, who also earned a B.F.A. in lighting design, is the associate designer for the musical, "King Kong," nominated for three Tonys. All three of these musicals were nominated for Best Lighting Design, Best Scenic Design and Best Sound Design of a Musical.
"This is a very good year for Wright State theatre grads on Broadway," Deer said. "We are so proud of our many graduates working throughout the theatre industry in New York City!"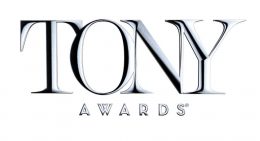 The 2019 Tony Awards, hosted by James Corden, will be broadcast live from Radio City Music Hall on Sunday, June 9, at 8 p.m. on CBS. They are presented by The Broadway League and the American Theatre Wing.
The Antoinette Perry "Tony" Awards are bestowed annually on theatre professionals for distinguished achievement and are one of the most coveted entertainment awards. An independent committee of 42 theatre professionals appointed by the Tony Awards Administration Committee selects nominees.
The Tony Awards include 26 categories and are voted on by 831 designated people within the theatre community. Legitimate theatrical productions opening in any of the 41 eligible Broadway theatres during the current season may be considered for Tony nominations.