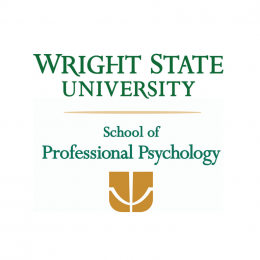 One hundred percent of the Wright State University School of Professional Psychology (SoPP) students landed 2020 internship placements.
The 19 SoPP students learned of their one-year internship placements, accredited by the American Psychological Association, on Feb. 21 through National Match Services.
LaTrelle Jackson, interim dean of SoPP, said strategies such as student preparation with faculty-led mock interviews, adviser reviews of application materials and engagement in informational forums with current interns equip students to effectively showcase their skills during the interview process.
"The internship placement outcome is exceptional," said Jackson. "I could not be more proud of our students."
More than 20% of the students will stay in Ohio for their internship year.
The future interns will provide a range of mental health services across a variety of settings. They include medical hospitals, university counseling centers, Veterans Administration medical centers and federal prisons.
Michelle Schultz, associate dean of SoPP, said she is proud of each student.
"They worked hard over the last three-and-a-half years to develop the skills necessary to obtain amazing internship placements in Ohio and across the country," said Schultz. "They were very competitive in the national internship placement process, as all our students matched to internship placements in the first phase of the process."
The School of Professional Psychology is an American Psychological Association accredited clinical psychology doctoral program. With a rich 40-year history, SOPP has nationally acclaimed faculty and a rigorous curriculum to prepare the next generation of psychologists.
Faculty expertise spans many domains, including evidence-based child and adult assessment and treatment, alcohol and substance abuse, trauma care, consultation and program development, research design, military psychology, posttraumatic stress disorder, forensic assessment and treatment, geriatric care and couples issues. SoPP is a generalist program with opportunities to customize the educational experience in emphasis areas — child and adolescent, forensic and health, rehabilitation and primary care.