Excerpt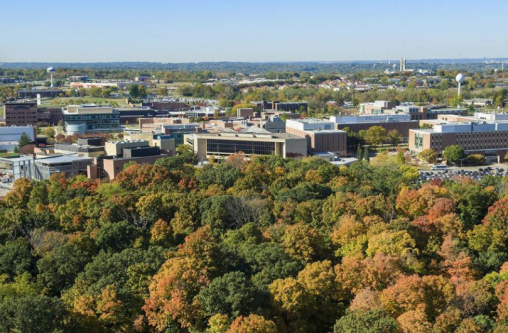 Wright State University has been able to reduce a projected annual deficit of $11.5 million to about $1.5 million, with 45 days still to go in the budget year, university staff told trustees Friday morning.
Like other universities, Wright State faces a dramatically new budgetary landscape, with a slowed economy and questions about future enrollment in the wake of an historic pandemic.
On Thursday, Wright State President Sue Edwards circulated a campus email saying the institution has few choices but to implement workforce cuts and other budgetary restrictions. She did not offer numbers about expected cuts.
But the university so far has been able to put a brake on spending, said Greg Sample, Wright State's chief operating officer.
"We effectively pulled a parking brake on the university's spending as were going down the road at 20 miles per hour," Sample told trustees in a livestreamed meeting, an achievement he called "phenomenal."
In fact, there's a chance that could be turned into a "small surplus," said Sommer Todd, the university's fiscal services director.
Questions remain, however. Mid-term contract talks have started with Wright State's faculty and police unions. And the goal before the university at the moment is to reduce spending from about $260 million a year to a probably $200 million by the year 2023, Sample said.
"Revenue is something we have to work on, too," said Marty Grunder, a Wright State trustee.
"A confluence of declining enrollment projections and shrinking state support have left the university few choices but to pursue continued expense and workforce reductions so that Wright State can continue to serve the Dayton region and the state of Ohio," Edwards said in her email Thursday.