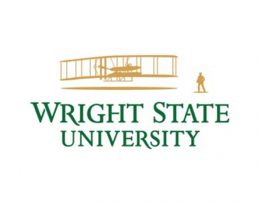 Wright State University has been honored for its strong partnership work with the FBI, hosting events that educated the public on antiterrorism efforts, criminal trends and disaster response.
Wright State received a 2020 InfraGard Regional Award in the category of Public/Private Partnership. Scheduled to accept the award on behalf of Wright State in a virtual awards ceremony on Aug. 27 was Michael Natale, CISO and infrastructure director of Computing and Telecommunications Services (CaTS).
"I think it shows our commitment to work collaboratively with the FBI and also support the community," said Natale, a member of InfraGard who has worked with the organization for the past 14 years.
InfraGard is a partnership between the FBI and members of the private and public sectors. It is designed to expedite the timely exchange of information and provide mutual learning opportunities in the protection of critical infrastructure. Members include academics, computer professionals, law enforcement, business executives, and military and government officials, all working to advance national security.
Wright State was nominated for the award by the FBI's field office in Cincinnati.
For over 10 years, Wright State has hosted chapter meetings of the InfraGard Dayton Members Alliance and has been applauded for its first-rate facilities, ample parking and technical support for audio and visual needs.
"Finding the right location can make all the difference for an event, and WSU's partnership year after year has provided the stability and quality needed for the Dayton chapter to grow and thrive," the nomination said.
Natale said CaTs has helped support Dayton InfraGard's web presence and its newsletter mailing list.
In 2019, Wright State and the Dayton InfraGard Chapter advanced an initiative to educate members and the public about terrorism characteristics in the United States and how communities can enhance prevention efforts.
In addition, a Wright State representative gave national terrorism presentations to the National Security Agency in Ft. Meade, Maryland, and the FBI InfraGard Leadership Academy in Quantico, Virginia. The representative also spoke at an InfraGard Global Security Exchange in Chicago, to the staff of the U.S. House Intelligence and Armed Services committees, and at the National Homeland Security Conference in Phoenix.
Last year, InfraGard Dayton and Wright State hosted a presentation that included discussion of crisis response, the uses of computing in disasters and emergent capabilities in monitoring extremism and other social problems.
InfraGard chapter meetings at Wright State have included talks by FBI agents on criminal trends with violent gangs, white-collar crime and crimes against children. An information security expert made a presentation on cybersecurity.
Natale sees a strong future relationship between the FBI and Wright State, which he says can benefit from the agency's expertise and intelligence-gathering.
"It's about them helping us cope with the ongoing threats the world is facing right now," he said.