A renal physiologist, a minister and leaders in human and auxiliary services are among the Black women making history at Wright State University and being celebrated during Black History Month.
The four women are being highlighted by the Wright State Women's Center, which is featuring two faculty and two staff members each week.
"The goals are to demonstrate that there are Black women on our campus doing wonderful things, to highlight inclusivity, and to show students that these women are here on campus if they are ever in need of a reminder of excellence," said Nicole Carter, director of the Women's Center.
The women featured so far include: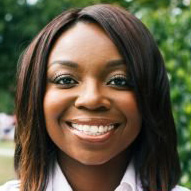 Clintoria Williams, a renal physiologist, is an assistant professor in the Department of Neuroscience, Cell Biology and Physiology in the Boonshoft School of Medicine and the College of Science and Mathematics. Williams made national and international headlines when her research linking zinc deficiency to high blood pressure was published by the American Journal of Physiology.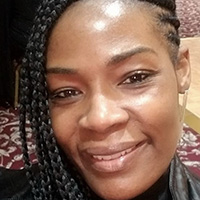 Kristal Corbitt, a minister and motivational speaker, works in materials management at Wright State. She is founder of Kami Kares Kommunity, an organization named after her late daughter that has served the community by donating meals to those in need.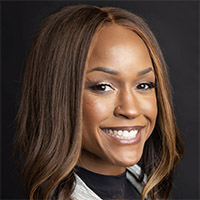 Leslie Neyland-Brown is associate professor and assistant chair of the Department of Human Services in the College of Education and Human Services and program director of the Master of Education in School Counseling Program.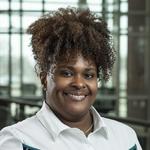 Debra Radford is director of auxiliary services at Wright State. Radford earned her bachelor's degree in economics from Wright State and her M.B.A. from the Keller Graduate School of Management.